Mission statement
Empower College of Global Future alumni with enduring connections, education and resources to be a voice and force for a thriving, sustainable world.
---
Involvement opportunities
Our alumni, faculty and students are doing great things, and we thank you for wanting to stay involved with our community of leaders, movers and shakers! The College of Global Futures Alumni Network includes graduates from the School of Sustainability, School for the Future of Innovation in Society, School of Complex Adaptive Systems, and Biomimicry program graduates.
Some of the involvement opportunities the College of Global Futures Alumni Network offers include:
Alumni Mixers during Welcome Week, Homecoming and Graduate Recruitment
Out-of-state events that focus on alumni networking and professional development
Service and volunteer opportunities
Career advising from a College of Global Futures advisor
Careers Going Forward events that highlight various jobs in the sustainability and innovation industry as well as opportunities to network
Job shadowing
Do you have suggestions on other resources we can offer? Email [email protected].
---
Spotlight
Share your story with us and be recognized in our monthly newsletter and on our social media pages. Submitting videos and images is highly encouraged!
Have you moved or started a new career and need to update your information? Click here to update the ASU Alumni Association.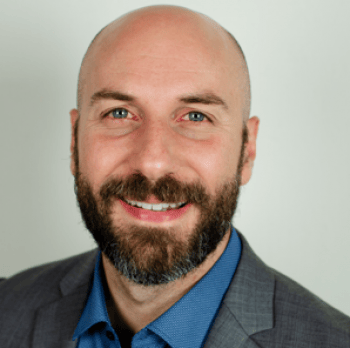 ASU sustainability alumnus finds success in new field
Embarking on a mid-career change can seem daunting, but it's something Brandon Suchan knew he had to do. He wanted to get into the sustainability field, and thanks to a degree from the School of Sustainability, he now has a new role at thinkPARALLAX.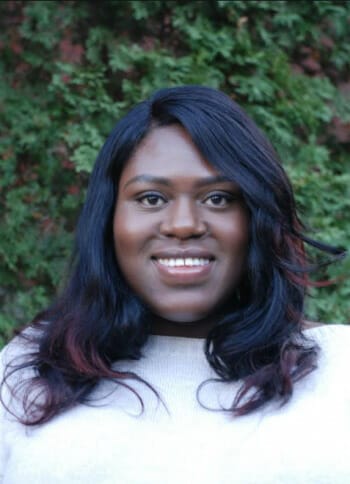 School of Sustainability alumna works to make a difference in new role at VOX Global
Namugayi, an Arizona State University School of Sustainability alumna, is a sustainability professional working in various industries to create sustainable outcomes. She is now working to make a difference in a new role at VOX Global.
Speculating on our climate future
Andrew Dana Hudson believes in the power of fiction to serve as inspiration: a lens from which to view humanity and a way to better understand ourselves. He also believes that the effects of climate change and global warming are no longer a scenario regulated to the distant future.
---
Alumni board leadership 2022-2023
---
Connect with College of Global Futures Alumni